DESIGN

A professional graphic design service is offered together with creative promotional activities.


PREPRESS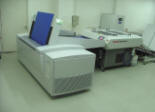 Creo CTP - Computer To Plate

With the increasing effectiveness of our production process through the use of Large format digital proofs, Sample preparation (Plotter) and CTP Computer To Plate System, we offer higher quality and faster delivery to our customers.


PRINT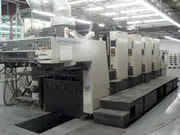 Komori L 440 Sheet-Fed Offset Printing Machine
Offset press with 4 colors plus a coating unit with long delivery is equipped with most recent technological improvements such as computerized controls, automatic change of printing plate, automatic preparation for printing.



PRESSURE AFTER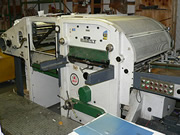 Bobst SP 102 SE Die-Cutting Machine with Stripping Unit

Machinery of most recent technology for sheet die-cutting, performs also in-line embossing and stripping operations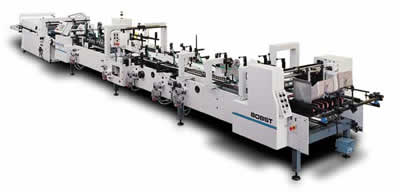 Bobst Folding-Gluer
Today's most sophisticated machine is adapted with many high-tech feautures, such as; along with its jet-glue applicator performs 4-6 point gluing easily, along with the E.M.S code reader detects and ejects automatically the printing and die-cutting defects guarantees precision and checks the glue level. Also applies hologram and other labels in-line to many contemporary packages.